Stichting Monumentenfonds Aruba attended the Curacao Heritage Conference 2017
December 7, 2017

Posted by:

Mircla Nava

Category:

Uncategorized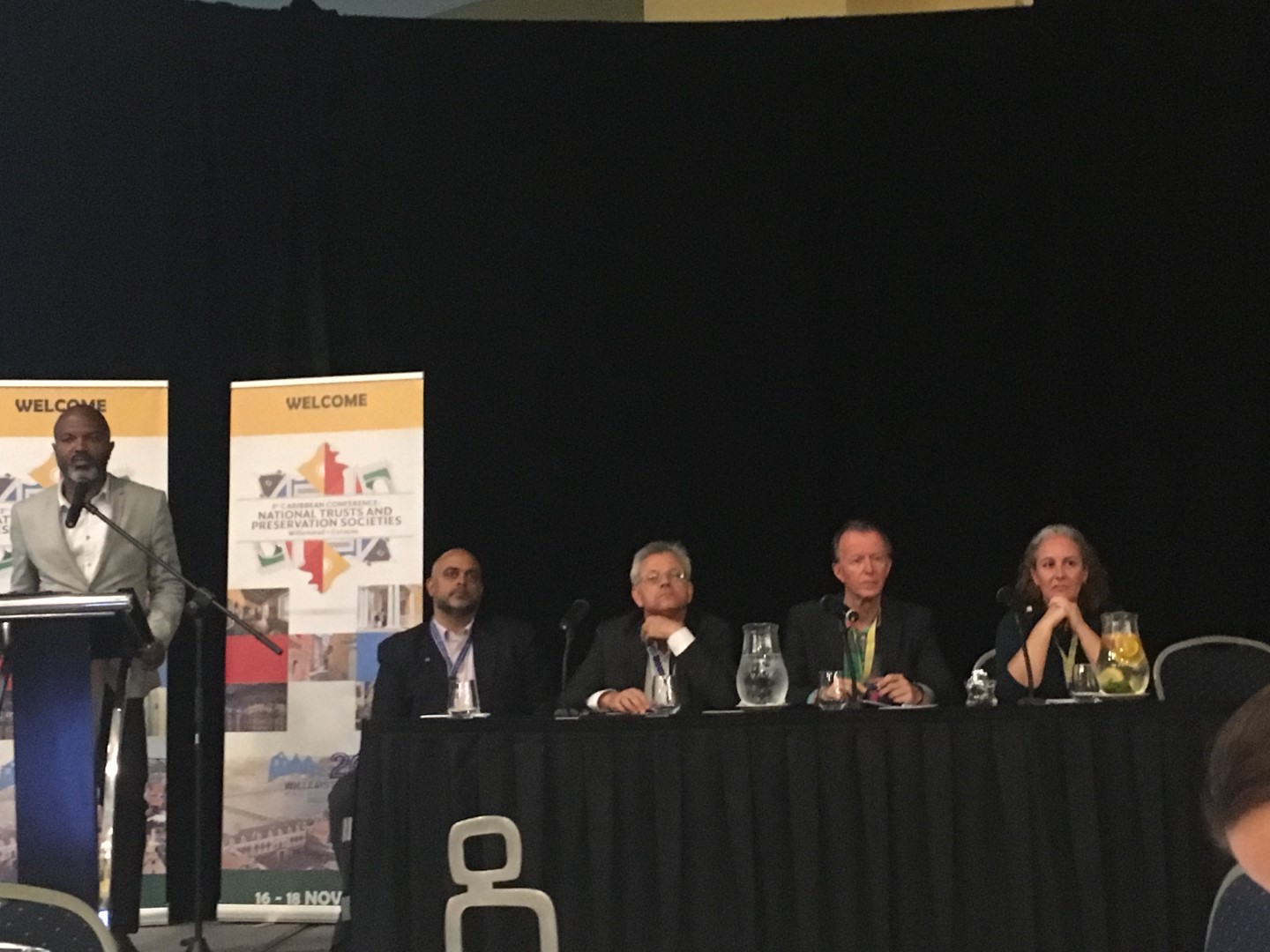 Last November the third edition of the Caribbean Conference of National Trust and Preservation Societies took place in Curacao. Stakeholders, professionals and those interested in conservation of cultural heritage attended the conference which this year held the title of  'Making Heritage Matter'. The conference was organized in connection with the celebration of the twentieth anniversary of Willemstad on the World Heritage List of Unesco. The conference focused on different subject areas such as UNDERWATER HERITAGE & ARCHEOLOGY, FINANCING HERITAGE PRESERVATION, BRANDING AND MARKETING HERITAGE, ADAPTIVE RE-USE OF BUILT HERITAGE.
The Director of Monumentsfund Aruba, Anne Witsenburg, was a speaker on the third day of the conference where she gave a presentation about financing of restoration and maintenance of monuments. The Director used Monumentsfund Aruba as an example of a foundation that manages to meet its goal of acquiring, restoring and maintaining monumental buildings and objects without subsidy. Examples where given from recent projects that were realized with the cooperation of local financial institutions and international funds. And, how local institutions invests in our monuments by sponsoring restoration projects. The director made clear that this is not an achievement on its own, it's the result of the continuous effort of the foundation to bring awareness about the importance of monuments as an important part of our heritage. Networking and continuous contact with the financial and commercial sector is also very important as is the contact with the heirs and owners that with their stories add more value to these monuments. We are very proud of the interest and cooperation we receive as a foundation from the Aruban Community and the general interest in projects regarding Aruba's cultural heritage.
During the conference there where also, social activities at different sites and monuments to give an example of how curacao dealt with different monumental areas, how they find investors and the adaptation of the use of these buildings.
It was a great opportunity for the team of SMFA to exchange ideas and create new connections with different Caribbean organizations that have the same objective of conserving our Heritage.