California Lighthouse is open again!
April 22, 2021

Posted by:

Mircla Nava

Category:

Uncategorized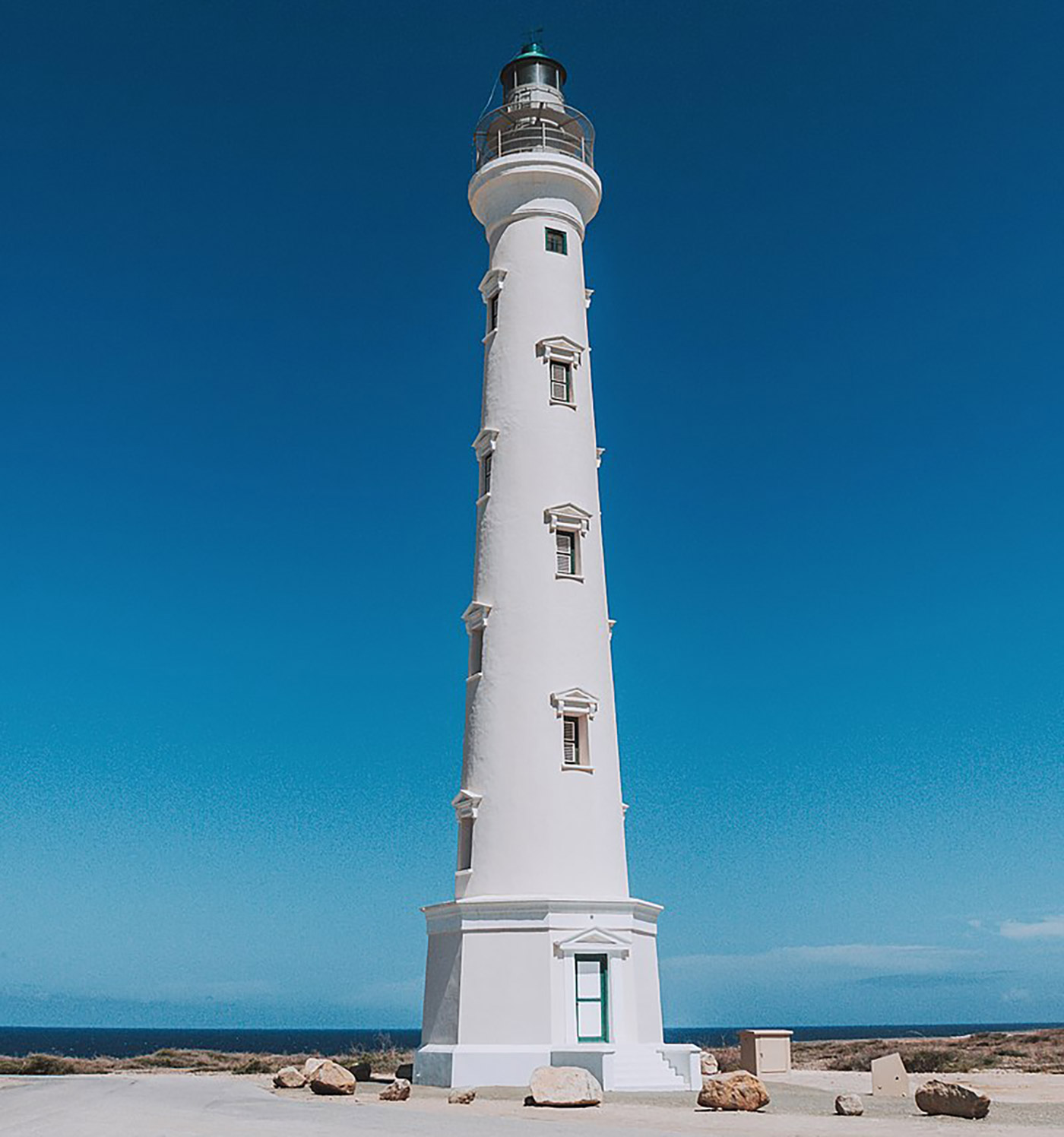 The California Lighthouse is open again for public after two months of being close for maintenance.
The maintenance works were mostly on the interior of the lighthouse. The wooden stair and windows were repaired, and the walls plastered and painted with Lime. The biggest change is the installation of a railing. Monuments fund Aruba (SMFA) needed permission for the installation of the railing from the Monumentsbureau because it's a new addition to the existing monument. This railing will not only make it safer to climb to the top but will also help with the maintenance since the public won't be putting their hands against the walls anymore while climbing but can now hold on to the railing.
For the plastering and painting of the Lighthouse we used the original material which is lime. The Monuments fund Aruba brought an expert from Limeworks US to Aruba to give instructions to the contractor on how to prepare the walls and apply the lime plaster and lime paint.
With this we now have three more persons with the needed know how on use of lime besides the seventeen others that got their certificate after attending a course organized in 2019 by Monuments fund Aruba.
When restoring historical buildings, it is very important to use the original materials to avoid deterioration of the building. This is the second project for which SMFA used Lime. The Lime kiln were completely restored in 2019 using Lime plaster and now for the California Lighthouse we used lime plaster and lime paint. This will not only guarantee that these monuments will stay in better condition for longer but also helps reduce the maintenance costs for the SMFA.
SMFA would like to thank Experitours for the understanding and cooperation during these two months that the Lighthouse was closed for maintenance.