Monumentsfund Aruba is looking for a Maintenance and Projects Assistent
April 6, 2023

Posted by:

Mircla Nava

Category:

Uncategorized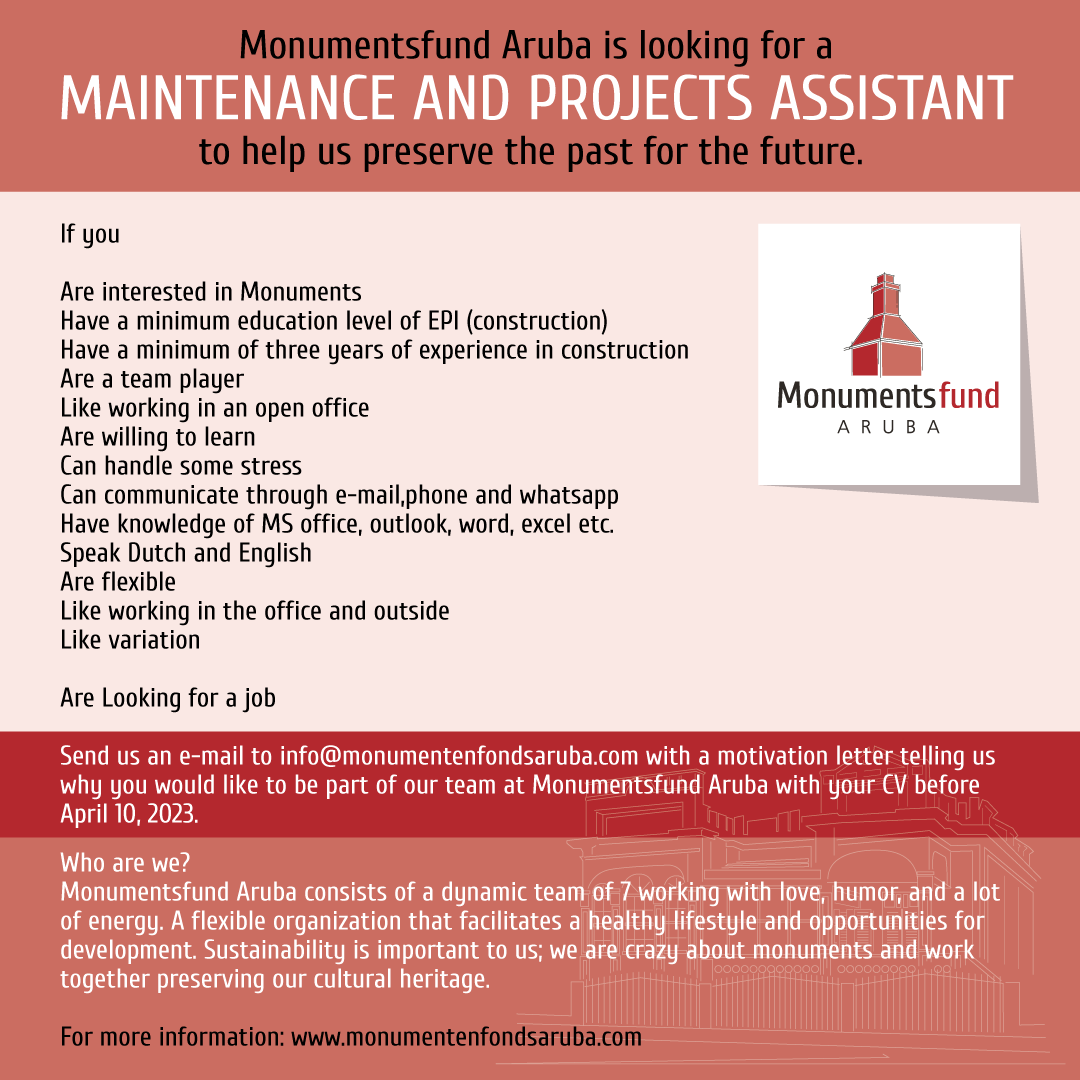 Monumentsfund Aruba is looking for a Maintenance and Projects Assistant to help us preserve the past for the future.
If you
are interested in Monuments
have a minimum education level of EPI (construction)
have a minimum of three years of experience in construction
are a team player
like working in an open office
are willing to learn
can handle some stress
can communicate through e-mail, phone and whatsapp
have knowledge of MS office, outlook, word,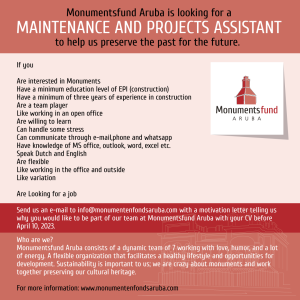 excel etc.
Speak Dutch and English
are flexible
like working in the office and outside
like variation
are Looking for a job
Send us an e-mail to info@monumentenfondsaruba.com with a motivation letter telling us why you would like to be part of our team at Monumentsfund Aruba with your CV before April 10, 2023.
Who are we?
Monumentsfund Aruba consists of a dynamic team of 7 working with love, humor, and a lot of energy. A flexible organization that facilitates a healthy lifestyle and opportunities for development. Sustainability is important to us; we are crazy about monuments and work together preserving our cultural heritage.