Botica Aruba
8963bc5f-4f9b-4846-a590-ec2d4b9157de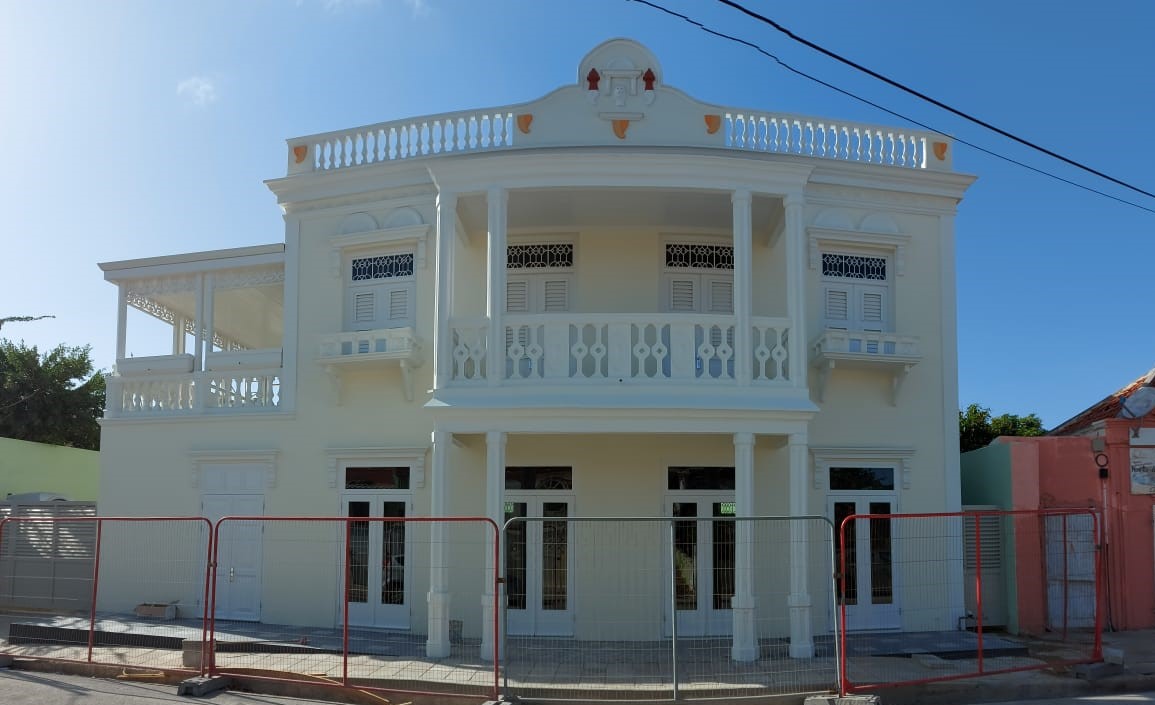 8c78debb-b4b8-401b-a874-588701beefae
211ec46a-1278-45f7-a81e-e109a47b230a
IMG-8039
c0851baf-0555-40a7-bf3e-0c70975cad3e
a98842fa-6865-41f6-8fd3-d025fb8f2f73
PROJECT DETAILS
| | |
| --- | --- |
| Address: | Steenweg 19 |
| Year built: | 1925 |
| Open to public: | Yes |
This merchant house was built around 1925. The ground floor was used as a pharmacy and the upper floor as a dwelling. This building was one of the first pharmacies in Aruba and was known by the name Botica Aruba. It was built by Mr. Dada Picus commissioned by the family Croes. Addisson Croes and Gustave Nouel were the owners of the pharmacy.
In 2021 Monuments Fund completed the restoration of this beautiful building.
This monument currently houses KOAL Restaurant on the ground floor and Cocolishi Studio on the first floor.