A new destination for the Yellow House
July 14, 2020

Posted by:

Mircla Nava

Category:

Uncategorized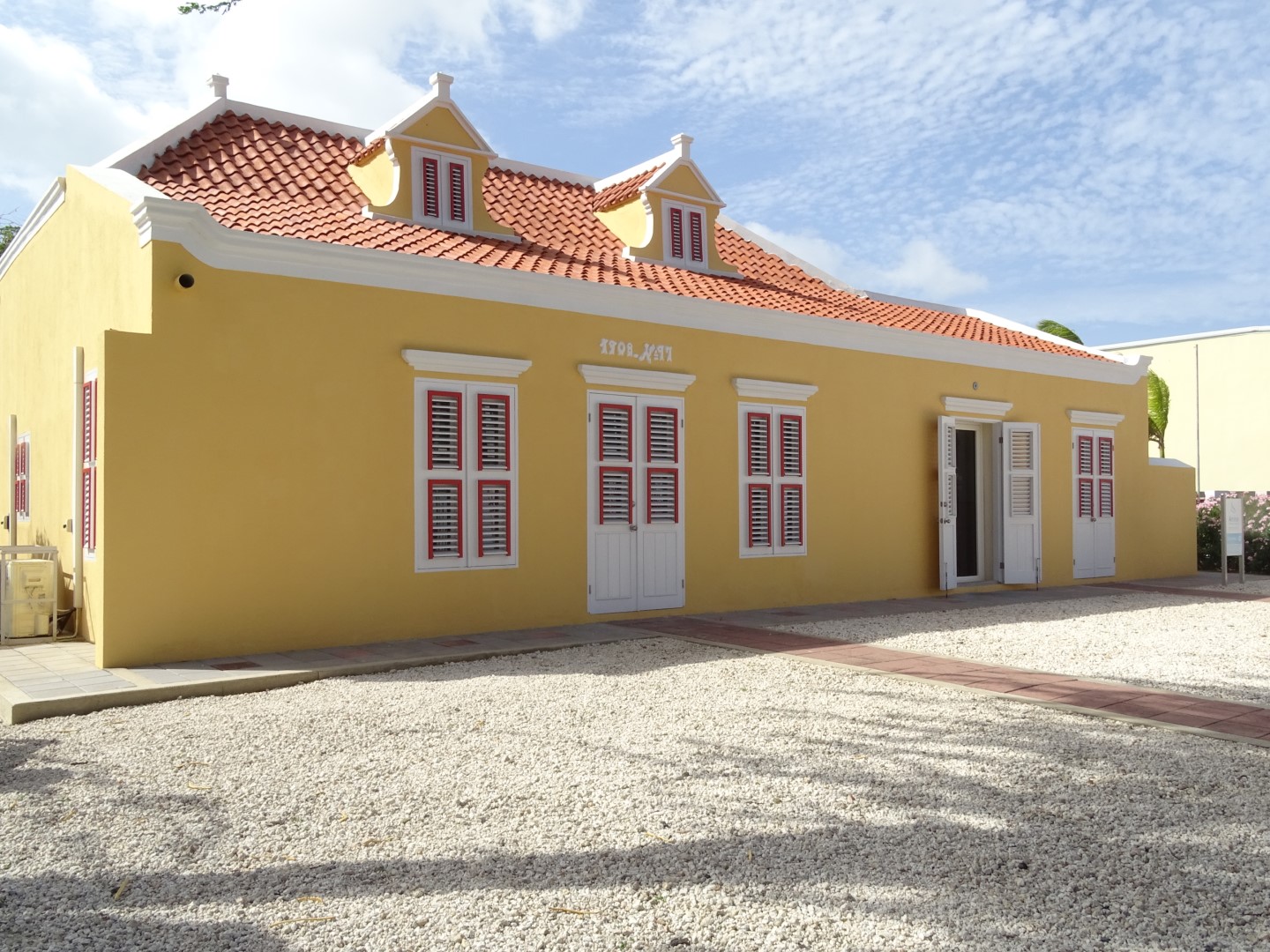 A new destination for the Yellow House,
The monument at Weststraat 15, popularly known as: Yellow House, Numismatic Museum, Aruba Bank House or Arina, will have a new destination under the name Patio 15.
On Friday  July 3rd,  Stichting Monumentenfonds Aruba (SMFA) signed a lease with Experitours during the presentation of the Patio 15 project. Experitours will from now on use this monument. At the end of 2019 after the termination of the agreement with the former tenants, SMFA immediately started looking for a new tenant for this beautiful property.
After having been able to get several interested parties, they all submitted a project proposal. Ultimately, we were able to reach an agreement with Experitours. Their project will target both locals and tourists, and compared to other years, the building will be open to visitors. In the coming days, a public tender will be held to carry out the necessary maintenance work.
The Yellow House is a cunucu house built in 1908 on the Caya Betico Croes and Waterweg, next to the Aruba Bank building. Most likely the middle section was built in 1860 by a Frenchman and bought in 1908 by Mr Richard Johan Eman van der Biest. He was married to Catharina van der Biest-Oduber. They had six children who all grew up in this house. One of the children, Frederica van der Biest Eman , married John Gerard Eman, founder of the first financial institution on the island, Aruba Bank. As of 1999, the house was uninhabited and was no longer used.
In 2000, with the aim of preserving this monument  for future generations and to prevent it from being demolished, SMFA decided to move the building.
People were looking for a location for this Cunucu house in Oranjestad , since it is only in this area that these types of city cunucu houses are available. Another important prerequisite for getting a site was that, like the original location, it must have a building line 14 meters away, this is considered to be a historic location. Once SMFA was able to get the perfect location, this monument was moved. It is the only time a monument has been moved in Aruba. SMFA wishes Experitours every success and together we will preserve the past for the future generations.