The restoration project of the Uncle Louis Store building has come to an end.
February 28, 2020

Posted by:

Mircla Nava

Category:

Uncategorized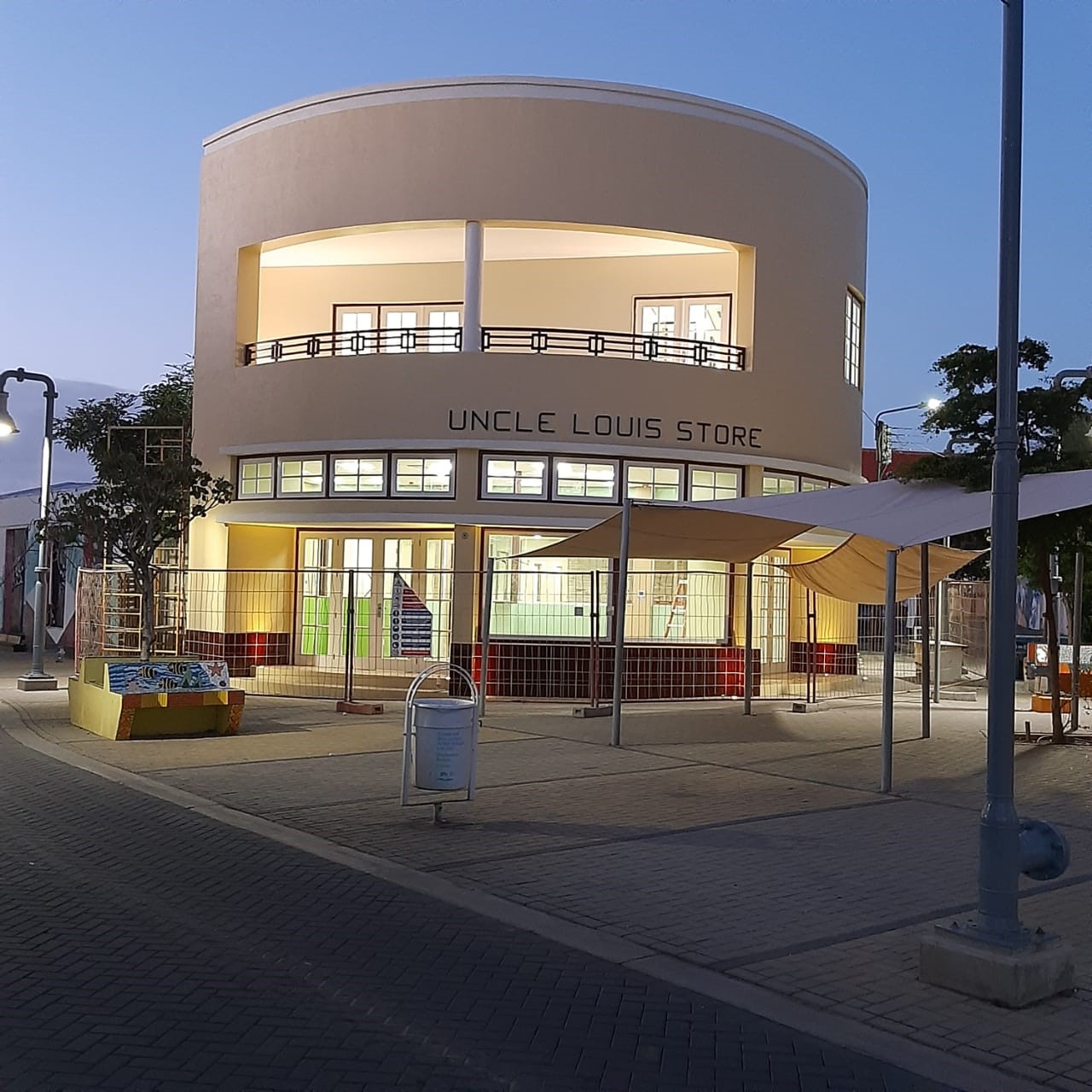 After nine months of restoration, the contractor Van Kessel Havenbouw NV delivered the building known as 'Uncle Louis Store' completely restored to the director of the Monuments Fund Aruba (SMFA).
At the same time the keys were handed to the government of Aruba and the Department of Nature and environment (DNM) who will be using the building as their office.
In the presence of the Minister of Infrastructure and representatives of the Ministry of Culture, Anne Witsenburg, the director of SMFA thanked everyone that have been part of this restoration project;
The Ministries of Culture and Infrastructure, Monumentsbureau, Van Kessel Havenbouw NV, was the contractor who worked on the restoration, Archiosa was in charge of the design and project management, FAVI, foundation for the visually impaired was also part of the designing phase so the office could be adapted to the needs of a visually impaired employee.
The director also thanked Lilly Peterson, she did a research on the history of the Uncle Louis Store Building. And last but not least DNM (Department of Nature and Environment) worked very close together with Monuments Fund Aruba on this project, this building will be the most sustainable monument on the island. It will be the first monument with solar panels, water recycling system and a green wall.
This monumental building was constructed in the fifties, designed by architect Jan Nagel in de so-called 'Nieuw Bouwen' style. The original owner was Leon Waitzberg (Uncle Louis) he was a Polish who migrated to the island in the beginning of the 20th century and started his own business in San Nicolas.  The building used to be a well-known fabric shop and they also sold fashion accessories. In the beginning of the nineties the government bought the building as an office for the customs department. In 2010 the building was appointed as a protected Monument. After being abandoned for some years, SMFA bought the building and restored it completely.